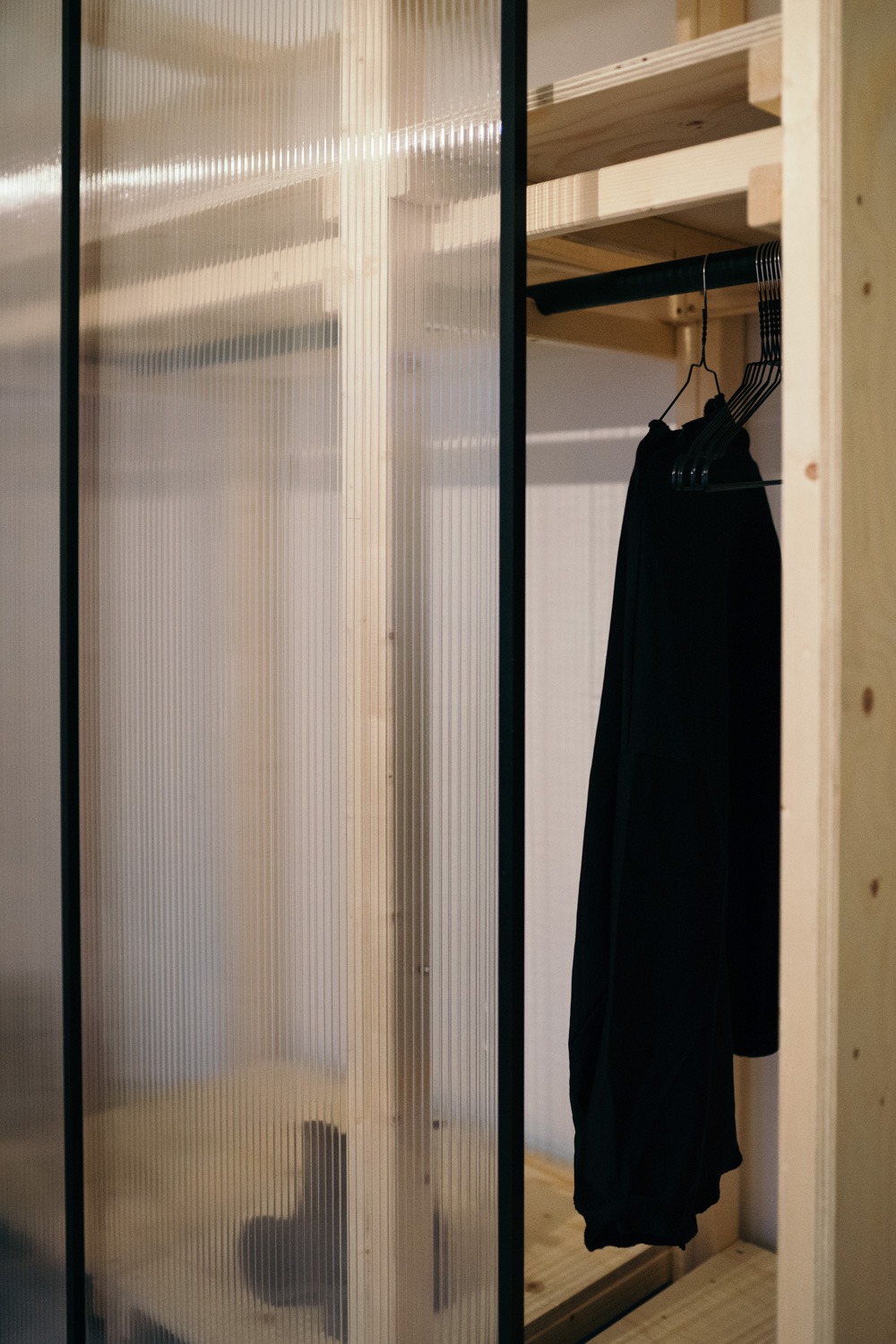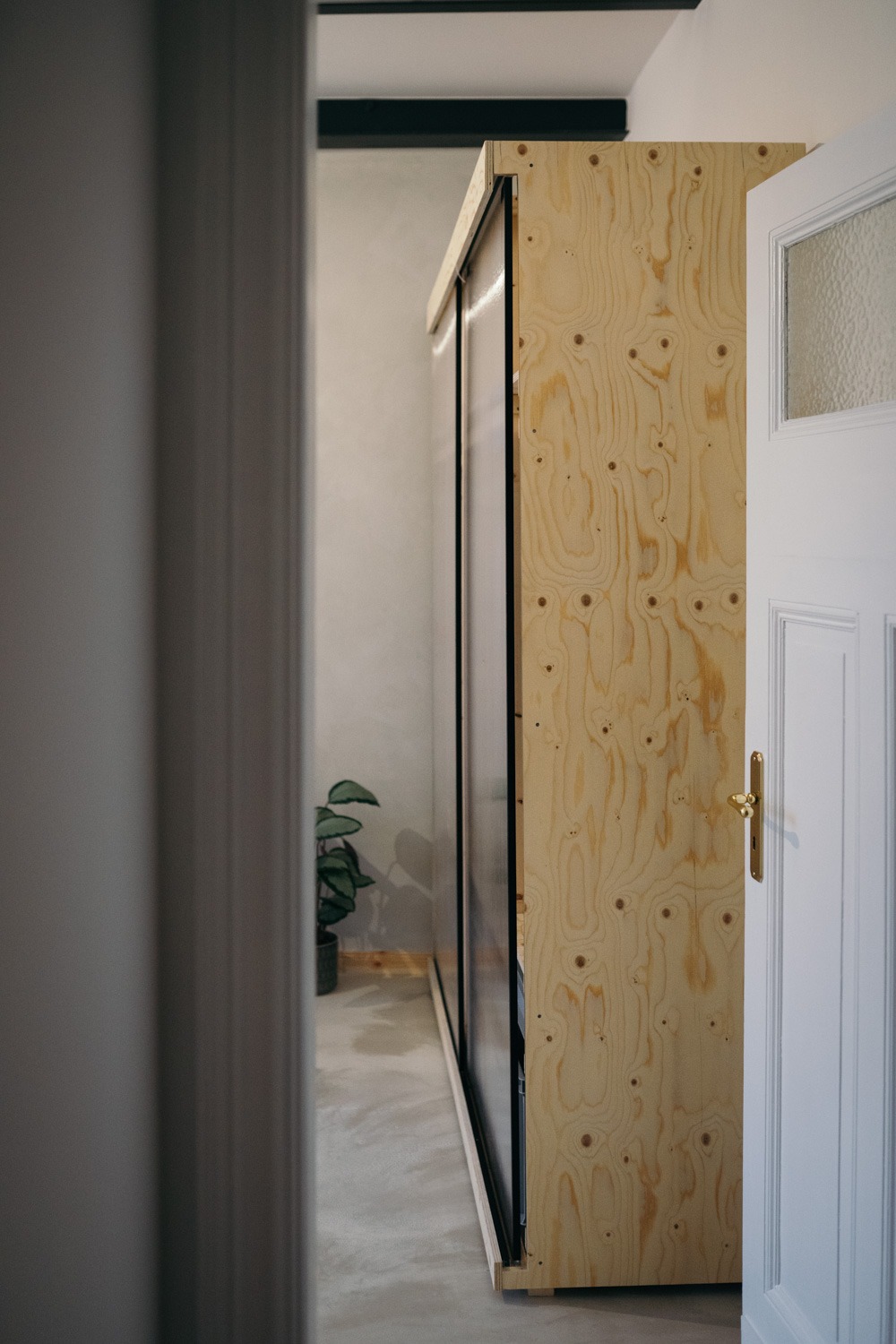 Using a simple, but efficient collection of Industrial materials, '"Peter" is one example of a reductive approach to a common storage solution.

Designed to emulate tranparency, through its own use of material and the relationship between its contents and the user, the large translucent doors invite interaction and provoke the mystery of its blurred contents.

Made from standardised construction timber and sheet polycarbonate the wardrobe is stripped back of all unnecessary matter to focus on its primary function. Three modular units combine to complete the piece to alow for easy transport and personal configuration.