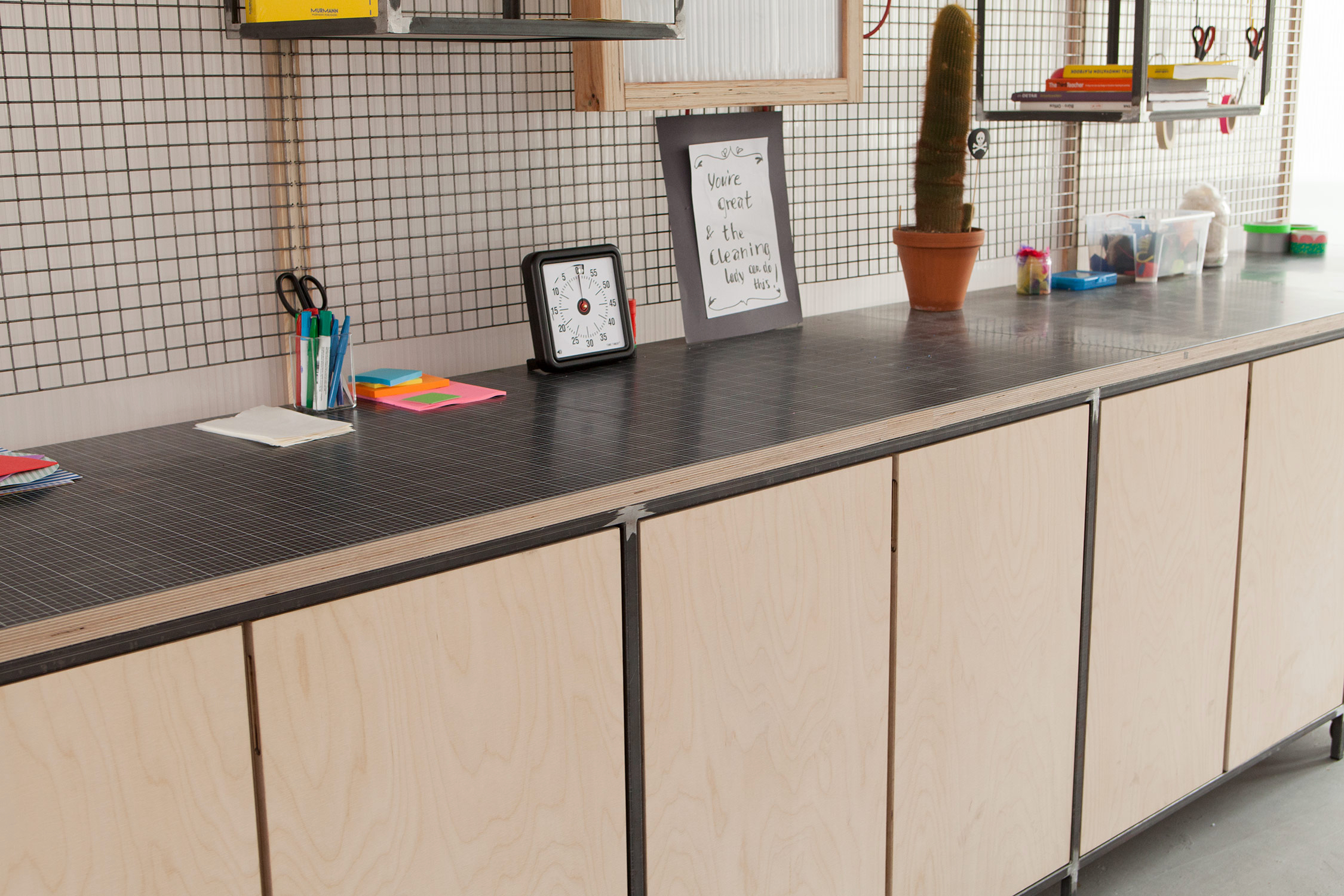 Dark Horse Interior

The digital innovation agency Dark Horse requested a redesign of their complete workshop interior.
Our brief was to create a highly flexible space, used for hosting diverse events with five to 40 participants, while also occasionally accommodating 100 or more people joining them in their expandable space.

We built different areas to serve different purposes: the team space, protoyping area, presentation space, kitchen, meeting/team rooms, and wardrobe. A projection wall shelters the wardrobe and storage space from view. Two three-meter-high sliding doors open to expand the larger central area, and close to create two separate meeting rooms. The end result is a space for bringing Berlin's diverse creative network together, while serving it's weekday studio functions equally well.